About us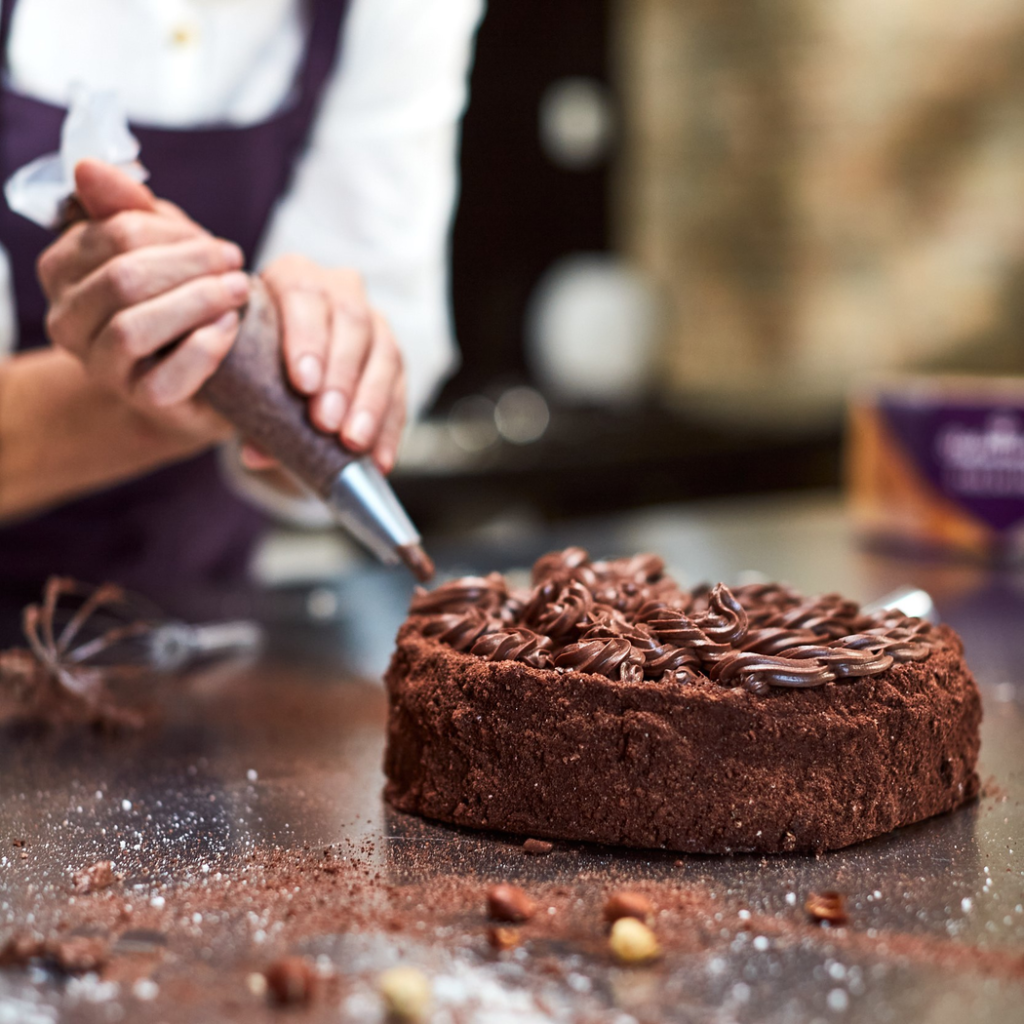 Staburadze today
Staburadze is a Latvian legend with deep and ancient roots. Our national epic Bearslayer (Lāčplēsis) reveals a tale of a deity that lived in a steep cliff on the shores of Daugava. Our company name, Staburadze, also embodies ancient Latvian traditions and a story of Love, experience, and workmanship.
You may trace the history of Staburadze back to 1910, when Vilhelms Ķuze, later known as the king of sweets, rented premises at 16 Avotu Street and opened a confectionery there.
In 1912 he had already established a small confectionery but a year later he purchased the first chocolate machinery and began the production of chocolate.
Company
Orkla Latvija is the leading company in the Baltics producing chocolate, confectionery products, and snacks and representing beloved Latvian brands rich in tradition.
Staburadze is the leading Latvian confectionery brand. Its range of products includes cakes, pastry, plum cakes, and other confectionery products. Currently, the product portfolio of Staburadze includes more than 60 different products available in Latvia, and partly abroad, too. In addition, Staburadze products are handmade!
Products are made in the production facility on Tallinas Street 72/74.
The Company has been certified according to ISO 22000:2018 quality standards.
Logotype
At the centre of our logotype there is a stylized emblem with several possible meanings. You may interpret it as a form of an ancient Latvian symbol for the sun, or as a shell, or even as a pastry – cookie, pretzel, or cake. Thus, our emblem not only symbolizes traditions and serves as a lucky charm but also reminds us of the water-related legend and characterizes our company. You may perceive the ornament in the emblem as a letter S which is also the first letter of our company's name.
Lettering Staburadze on the emblem has been created so that the shape of letters would provoke associations with the predecessor of our company – confectionery factory of V. Ķuze, founded in 1910.
At the top of the emblem there also is a slogan WITH GRATITUDE AND LOVE which characterizes the main values of the company. The chosen shape of letters gives an impression of constancy and reliability. We celebrate the happiest moments of our lives with the Staburadze's products, the moments that are filled with Gratitude and Love, thus, these values shape the foundations of our company's philosophy. Every one of the Staburadze's products is hand-made with care so that we could pass it on as an affirmation of Love. But below the logo you can see an acknowledgment of traditions and history – the year of foundation.
The colour of gold in the logotype serves as a symbol for the shining energy of love and reminds us of the company's traditions that reach back more than 100 years.